Are you proud of being a blogger?
If one of your friend ask you what do you do? are you going to say i am a professional blogger?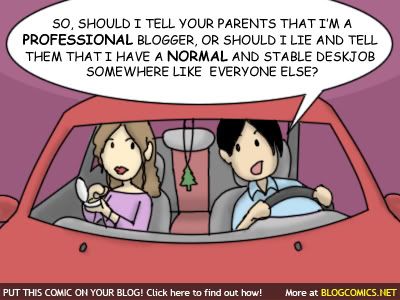 I will leave this as a question for you to answer, please give a little bit of your time and share you 're thought.
I will re-post this together with your answers.
What you get?
A link back to your blog (No No-follow) what the heck! why not! -- meaning, it is one vote towards your PR.
Question: Are you proud being a Blogger?